EV and Hybrid Models at Audi Oklahoma City
More manufacturers have recognized the need to move away from traditional vehicles for the good of the environment. Alternative fuel models make that possible as they rely on other sources for energy. The two main choices in the alternative fuel category today are the plug-in electric and the hybrid model. While these two categories are quite unique from each other, they can be confusing for customers who are buying their first alternative fuel vehicle.
Hybrid Models
Vehicles labeled as hybrid models include a traditional gasoline engine and all the components that go with it. The vehicle also uses an electric motor, which improves efficiency and reduces gas usage. The electric motor acts as a generator to help the car run while still using gasoline.
Hybrid models use what is known as regenerative braking. Every time you apply the brakes, the energy that is released is stored in the battery. This energy gets released when you accelerate, which means you get more power without more fuel.
Hybrid vehicles are the largest of the alternative fuel vehicles and the easiest for people just getting into this category. They are less expensive, and they can be the only vehicle you own. The only downside of the hybrid vehicle is they don't save as much fuel as an electric or plug-in hybrid, and they still emit CO2 emissions. However, this model makes a good introduction to alternative fuel vehicles. 
Electric Models
An electric vehicle looks quite different from traditional models because it doesn't have an engine, fuel tank, or other components necessary for a gas-powered model. Power comes from the battery and an electric motor. No gasoline means no emissions, which is good for the environment. You don't have to worry as much about maintenance, except for tires, because there are few components to maintain.
You don't have to stop and fill up at the gas station as you're traveling, which means less money spent on your vacations. However, you do have to plan on recharging your vehicle at some point. Most EV models take longer to charge than simply filling up a gas tank. You can find fast-charging stations around the country, but you need to know where they are.
The other issue with EV models for most buyers is the price. They are more expensive than hybrid vehicles, which means you need to think about how they fit into your life before making a purchase.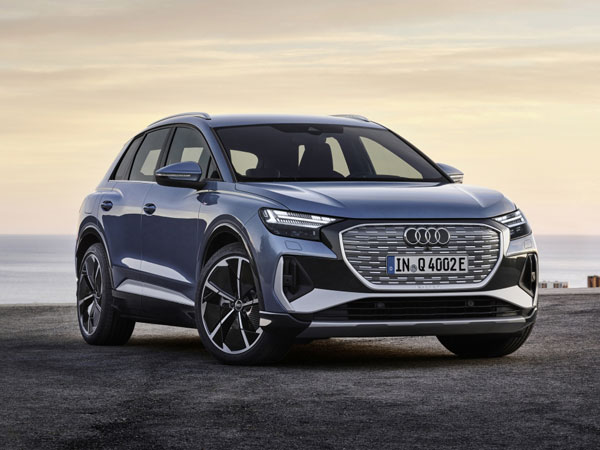 Plug-in Hybrid Models
This category of alternative fuel vehicles is a mix between hybrid and electric models. The vehicle still has a gas tank and engine, but it also comes with a battery and electric motor. You can run on all electric, all gasoline, or a combination of both.
One of the big benefits of a plug-in hybrid is that it can run on all electric of a combination and then switch to gasoline to keep you going until you are ready to stop. If you're driving around town, you might not even need to use any gasoline at all with the electric range.
Audi Electric and Hybrid Models
This electric SUV provides performance and functionality in an attractive package. This model also comes with available all-wheel drive and in Sportback for a sportier, coupe-like style.
This model is a hybrid to bring more efficiency to your life with multiple drive modes to suit the way you drive. The SUV can drive with electric-only power for up to 19 miles.
This model is the first Audi electric SUV for no emissions, only premium performance. The model also comes in Sportback and GT sedan for efficiency no matter what you like to drive. For sportier attitude, you also have the 2022 RS e-tron GT.
This plug-in hybrid sedan is stylish and sporty with ample power to go where you want to go. Take on more challenges of the road while adding luxury to your life.
2021 A8 L
As a plug-in hybrid, this sedan lets you choose how you want to drive. No compromise is necessary with a 4.0L twin-turbocharged engine to power the vehicle while improving efficiency with the electric motor.